Canada Army Run: Virtual 2021
Canada Army Run: Virtual 2021 is finally upon us! On behalf of the Canadian Army, BMO Bank of Montreal and all of our incredible sponsors, supporters and volunteers, thank you for making this event a success in such a difficult year.
Beginning on Friday, September 10, people will run, walk and roll across all of Canada, as well as over 10 countries world-wide. We love to see how this virtual event is bringing people together through the power of sport.
Through the virtual event, we have once again received incredible support through you – the participants. Fundraising per person is at an event record-high, proving that Canadians want to help those in uniform through Support Our Troops and Soldier On, now more than ever. There is still time to show your support and fundraise, and we thank all who have gone above and beyond this year.
Although we cannot be there to greet you at the Finish Line, we thank you and will be cheering you on as you complete this journey. We ask that you be safe with your participation, and we hope you are able to reach your personal goal.
As we kick off our race period, we encourage you to share your experience with us! We can't wait to see your photos, watch your videos, and hear your stories. We may have lost our traditional Finish Line, but we feel we have gained thousands of new Finish Lines through you.
Below is some information to help make your race week as enjoyable as possible. There is a lot of information, but please take the time to read it all. You will find the details you need to fully plan your Army Run experience and get the most out of this year's virtual event. Additional information is available on our website at www.armyrun.ca.
I wish you the very best for a fun, rewarding week, and I look forward to seeing you back in Ottawa!
Major Lesley Quinlan
Canada Army Run Director
A message from the Acting Commander Canadian Army
On behalf of the Canadian Army, welcome to Canada Army Run: Virtual 2021. All the best as you complete your run over the next week!
By taking on the challenge of the Canada Army Run, you're also supporting two very important charities. Race proceeds and your fundraising efforts directly support enhancing care for ill and injured members, and assist in developing resilient military families through Support Our Troops and the Soldier On program. Our military community is very grateful for your contributions.
Share your success on social media throughout the week by tagging @CanadaArmyRun or use #ArmyRun.
Thanks for your support, stay safe and have fun!
Major-General M.H. St-Louis
Acting Commander Canadian Army
A message from the Canadian Army Sergeant Major
Canada Army Run: Virtual 2021 is set to kick-off this Friday.
Although Canada Army Run is virtual again this year; the heart of the event remains its participants and their commitment to fitness and fundraising.
Thank you for contributing to Support Our Troops and Soldier On, the two charitable organizations that you continue to support.
Help us in spreading the word about the Canada Army Run by tagging @CanadaArmy Run or using #ArmyRun. This will motivate fellow participants and hopefully encourage more people to join us next year
Chief Warrant Officer J.M. Smith,

Canadian Army Sergeant Major
A message from Regional President of BMO
As the Official Bank of the Canadian Defence Community, BMO is proud to be the presenting sponsor of the 2021 virtual Canada Army Run.  We have supported the event since 2009 and became the presenting sponsor in 2014. It's an opportunity for us to thank the men and women who serve our country and show support to military families. We are honoured and happy to help!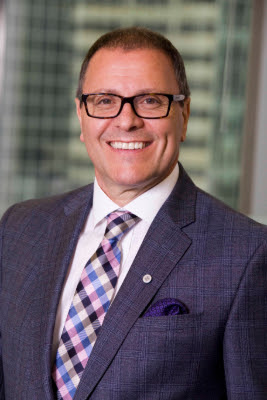 Vittorio Pellegrino
Regional President, Personal Banking | Président régional, Services bancaires aux particuliers
Quebec & Eastern Ontario | Québec et Est de l'Ontario
BMO Bank of Montreal | BMO Banque de Montréal